The Spokane Festival of Speed is just a couple weeks away and they are working on a great event for racers and spectators alike. Register Now!
Test-n-Tune Friday June 5th
You're invited to the Festival of Speed Test-n-Tune Friday, June 5th. Become acquainted – or reacquainted with the nuances of Spokane County Raceway's challenging 2.25 mile road course. Have fun, put in some good laps and be ready for the weekend's racing. Space is limited, so register early. Cost is just $200 plus tax. The fun begins at 9:00am and goes to 4:00pm. Tech inspection will be available at the track beginning at 8:00am and will be valid for the Festival of Speed SOVREN races. Come to the Test-n-Tune then enjoy being part of Friday afternoon's Race Car Tour to Riverfront Park for the Bruce Hunt Vintage in the Park. http://www.spokanefestivalofspeed.com/register.html
Bruce Hunt Vintage in the Park Friday afternoon
Spokane Festival of Speed VIP and long-time SOVREN member, Bruce Hunt shepherded 2014's inaugural Vintage in the Park. Through Bruce's vision, the event features a Vintage Race Car Tour from Spokane County Raceway to downtown Spokane's beautiful Riverfront Park – then those SOVRNE race cars become a vintage race car show that's the centerpiece of downtown Spokane's First Friday celebration. In addition to a driver reception, there will be a host of activities including gondola rides over the spectacular Spokane Falls, many shops to explore, a huge variety of snacking and dining options in the park and nearby restaurants and live music throughout the evening. Don't miss it!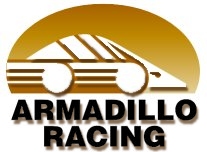 Armadillo Racing will be on site at the Spokane Festival of Speed for all of your at the track needs.
Triple the fun when it's TRIPLE THE POINTS
To help celebrate the Spokane Festival of Speed's 5th Anniversary, this year's race will be a TRIPLE POINTS EVENT! That means you'll receive 20 additional points for completion of registration and tech. Those additional points could be a lot by the end of the season!