2018 Columbia River Classic
September 8-9, 2018 | Portland International Raceway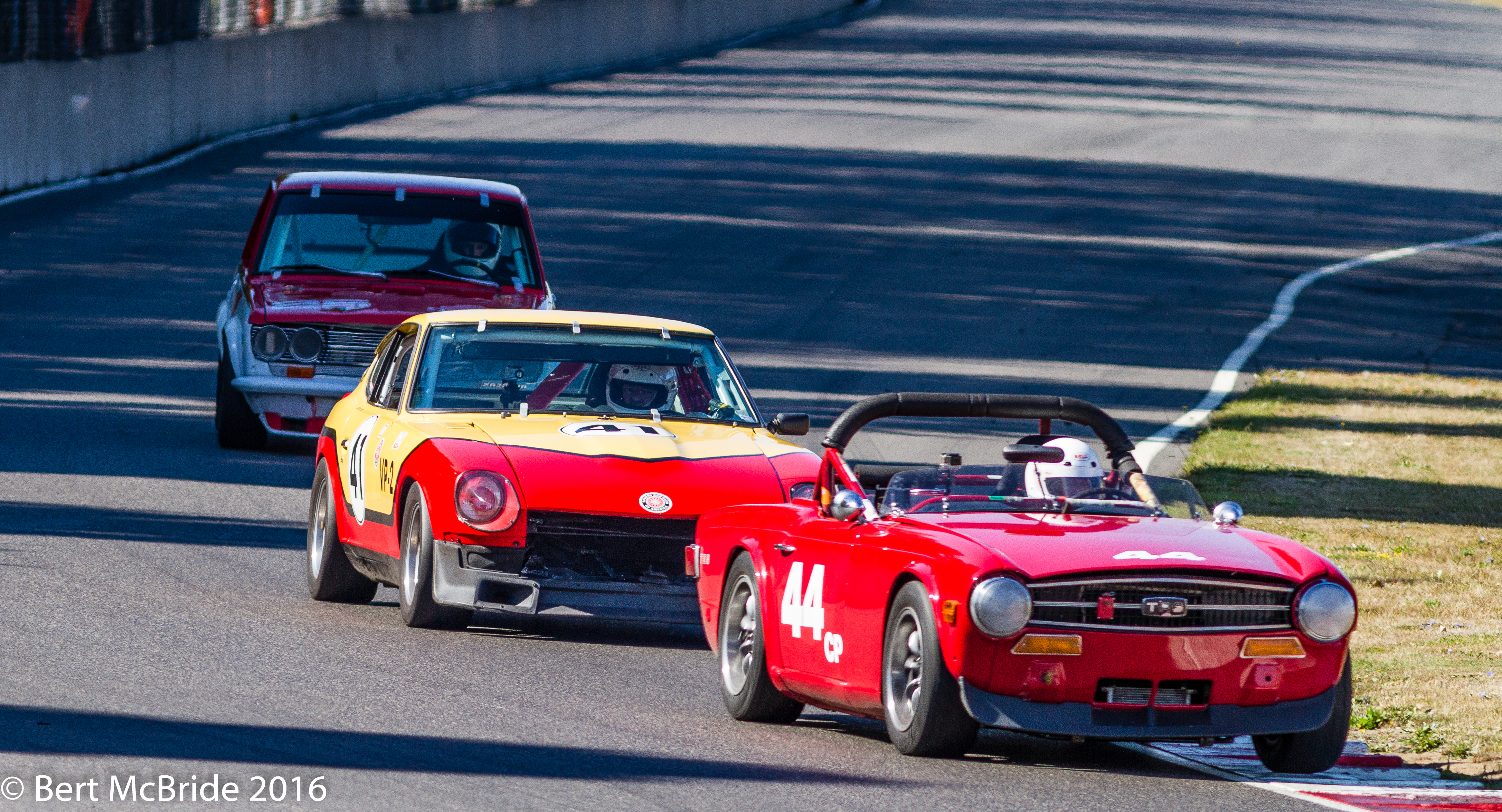 This event kicks off the fall racing season in fine style with some attractive new twists added. If you missed the SVRA event, this is your chance to experience Portland International Raceways in some fine company. Two days of racing follow a limited Test 'N Tune day on Friday.
Test day – Mark Viskov of the Lotus Club and Ivey Engines, has graciously opened a group for us to test on Friday.  The test day will be the Friday of the race weekend, September 1st at Portland International Raceway. Cost is $285. It's a fully open test with a full staff of corner workers and you should expect to get four or five 20 min sessions. For sign up or further info, call Mark Viskov at 503-913-1102
New this year – our stop on the CrossFlow Cup, a five-event West Coast series for Formula Fords. We expect to have many special Formula Fords at this event and want yours to be one of them! For more information on this series, visit www.norwestff.com.
Just added – Dan Davis of Victory Lane magazine, a long time supporter of this event, has donated four special awards to be given to the top British car in the last four races on Sunday. The "top car" will not necessarily be the one which finishes first, but the one that catches the judges' eyes for "best vintage spirit."
Photo credit: Bert McBride
For Media Requests please email Bob Pengraph at bob@nwspeedshots.com.
2018 Registration is open!
Race Registration
Race Results
2017 RACE RESULTS
2016 RACE RESULTS