2018 Spokane Festival of Speed
June 1-3, 2018 | Spokane County Raceway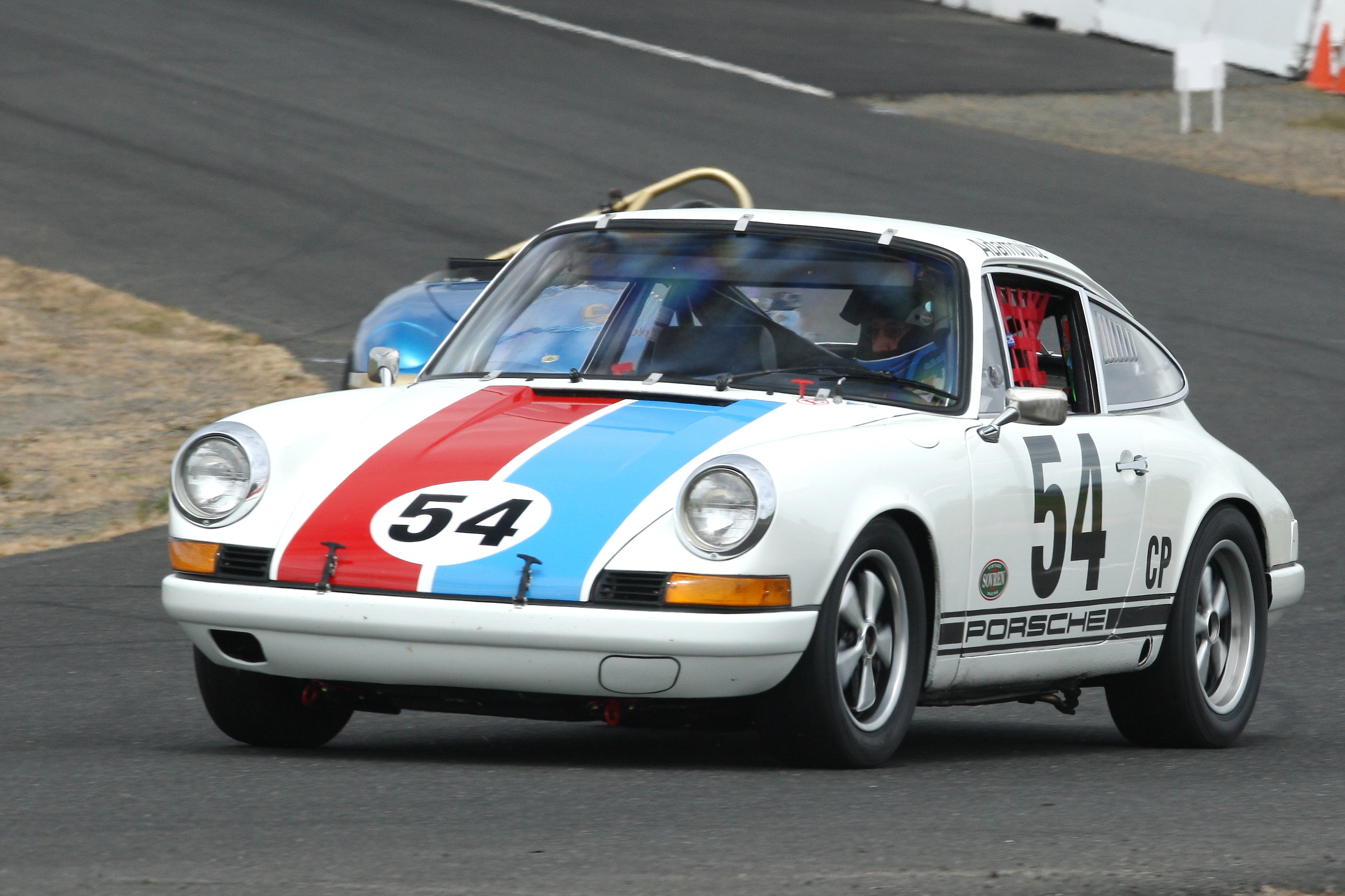 The Spokane Festival of Speed Historic Grand Prix is the Inland Northwest's premier road racing event.   Don't miss a minute of the Festival's 3 full days of vintage racing excitement and fun.  Start Friday June 1st, and get in some hot laps at the Festival Test-n-Tune.  Then take your place in line for the Festival Race Car Tour – a great open-road drive from the track to downtown Spokane.  When you arrive downtown, become part of the show as the Festival hosts the Bruce Hunt Vintage in the Park vintage race car show, driver reception and all 'round good time, with food, music and lots to do.
Saturday and Sunday, buckle yourself into your racer and have a great time on Spokane County Raceway's 2.25-mile track, where ABC TV's SWX Sports will film all your great moves.  Saturday night, save some energy for a few passes down the drag strip and the Race Party at the track.  Porsche of Spokane again gives tremendous support to the Festival as event Title Sponsor to benefit the Northwest Parkinson's Foundation Inland Empire.  Porsche is the featured marque, so look for some very special Porsches at the show and on the track.  The Festival is a must-do, so put the 2017 Spokane Festival of Speed on your calendar now.
Drivers chasing the SOVREN season championship take note: laps completed during the Saturday and and Sunday races could DOUBLE for season points!
TRIPLE POINTS! The final Sunday race for each group at the SFOS will earn Triple Points.
If staying at the Casino, ask for the Spokane County Raceway corporate rate (rate not available for June 1st).  The Ramada is also offering a discount (ask for sales office).    Registration will be inside the gate. 
Photo credit: Bob Pengraph
More Info: 509-220-4655 or 509-994-1706.
For Media Requests please email Bob Pengraph at bob@nwspeedshots.com.
Test n' Tune Registration
Registration coming soon!
Race Registration
2018 Registration is Open!
Race Results
2017 RACE RESULTS
2016 RACE RESULTS